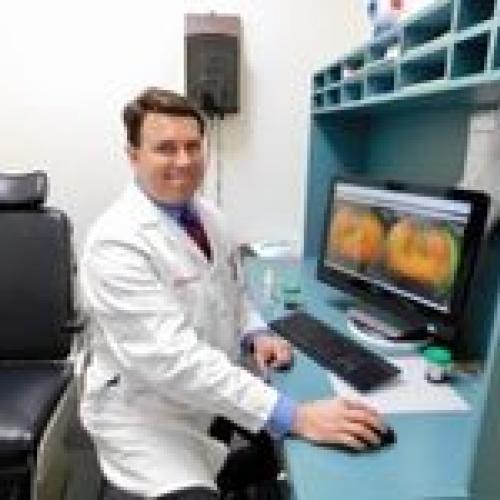 Specialty

Ophthalmology

Office Location

602 South MacDill Avenue

|

Tampa

,

FL

|

33609

Phone

Practice
Dr. Suñer is a retina and macula specialist with 20 years experience. He has been in practice since 1996 and has served as a professor at Washington University-St. Louis, University of Miami-Bascom Palmer Eye Institute, and Duke University Eye Center. He has been recognized as Professor of the Year at these institutions on five occasions.
Dr. Suñer has published 50 articles in peer-reviewed journals. He is the author of a monograph on quality of life for patients with age-related macular degeneration, and a book chapter on proliferative diabetic retinopathy. He has performed funded basic science research on the biology of nicotine and cigarette smoke on the retina, specifically in macular degeneration. He has been involved in clinical research programs in the areas of age-related macular degeneration, optical coherence tomography, ultra-widefield angiography scanning laser in retinal vascular disease, digital imaging techniques and technologies for diabetic retinopathy screening, and new instrumentation in sutureless retina surgery.
Dr. Suñer earned his bachelor's degree magna cum laude from Harvard University and his medical degree from Yale University. He completed his residency in ophthalmology as well as his fellowship in vitreoretinal diseases and surgery at University of Miami-Bascom Palmer Eye Institute. After four years in the U.S. Air Force at Scott Air Force Base as Chief of Ophthalmology and at Washington University-St. Louis as instructor in ophthalmology, he served for five years as an assistant professor of ophthalmology at University of Miami-Bascom Palmer Eye Institute and as chief of ophthalmology section at Miami Veterans Affairs Medical Center. He served for three years as an associate professor of ophthalmology at the Duke Eye Center and as the chief of ophthalmology section and associate chief of surgery service at Durham Veterans Affairs Medical Center. Dr. Suñer maintains memberships, fellowships and/or examiner status with the following groups and associations:
· American Academy of Ophthalmology
· American Board of Ophthalmology
· The Retina Society
· American Society of Retina Specialists
· Macula Society
· Association for Research In Vision and Ophthalmology
· Oral Boards Examiner for the American Board of Ophthalmology