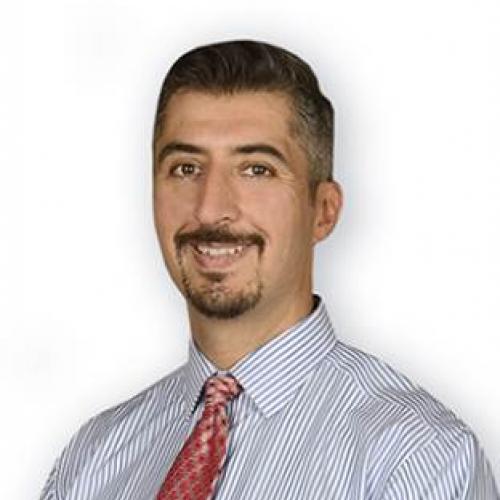 Specialty

Ophthalmology

Office Location

2801 Busch Blvd, Suite 102

|

Tampa

,

FL

|

33618

Phone

Practice
Ahmad Tarabishy received his medical degree from the University of Jordan Medical College. He then completed a residency in Internal Medicine at the Cleveland Clinic. After residency, Dr. Tarabishy worked as a researcher at Case Western Reserve University where his results helped describe important inflammatory pathways in ocular disease. Dr. Tarabishy then trained at Massachusetts General Hospital, Harvard Medical School, as a clinical and research fellow in Rheumatology, developing an interest in uveitis and systemic inflammatory disease.
Dr. Tarabishy completed his ophthalmology residency at the world-renowned Cleveland Clinic Cole Eye Institute, learning from some of the most prominent figures in ophthalmology. After his ophthalmology residency, Dr. Tarabishy completed a 2 year fellowship in vitreoretinal surgery at The Ohio State University Medical Center, learning from several leading experts the many facets of medical retina, retinal surgery, uveitis, and ocular oncology.
Dr. Tarabishy's clinical interests include uveitis and systemic inflammatory diseases, macular degeneration, diabetic retinopathy, and surgical treatments of various retinal diseases including complex retinal detachment repair. He is passionate about retina surgery and employs the latest cutting-edge surgical techniques. His surgical techniques have been featured on the American Society of Retina Specialists website as part of the "Innovative Surgical Video Forum". He has published over 15 articles in major, peer-review scientific journals and is a co-author for 2 book chapters in major ophthalmology textbooks. He has been a peer reviewer for Ophthalmology and JAMA Ophthalmology and a contributor to Encyclopedia of the Eye.
Accreditations:
Board Certified Ophthalmologist
Fellowship Trained Retina Specialist
American Board of Ophthalmology
American Board of Internal Medicine
American Society of Retina Specialists
American Academy of Ophthalmology